Fostering Hearts' mission is to help you change a child's life
We are Fostering Hearts, a family run fostering agency dedicated to recruiting and supporting foster families across the home counties.
We'd love to have a chat about fostering with you:
By becoming a foster carer, you have the chance to make a positive impact in the life of a child. You can provide them with love, support and stability that they may not be able to find elsewhere. Foster children can come from different backgrounds and circumstances, but they all share one thing: they need a secure and nurturing home. If you are considering taking on this responsibility, start by booking a call back with a us. This will give you the opportunity to learn more about what's involved in the fostering process, get answers to any questions you may have and understand the available support networks for foster carers. With enough guidance and understanding, fostering can be an immensely rewarding experience – so don't hesitate; take the first step today and book your call back!
Do You Have A Fostering question?
Then Let's Book A Time For A Call
If you are thinking about fostering, or just have a question, then let's have a quick chat
What our carers say about us
"Fostering Hearts has become part of our family, especially Eva our SSW. They have been there to offer us guidance and support throughout our journey towards providing a safe and loving home for children in need. We are immensely grateful for their help, as it has enabled us to make a real difference in these children's lives."
30.06.21 Adrian W.
"Fostering Hearts has blessed us with an incredible gift of giving back to our community. We now have the privilege of opening our home and hearts to children who need a supportive family. Their guidance throughout the fostering journey has been essential and has made a positive, lasting impression on all of us. The children in our care have found a place to call home, a place where they can grow and thrive, thanks to Fostering Hearts"
12.06.21 Jenna L.
"Fostering Hearts agency goes above and beyond to provide both foster carers and the children in their care with unwavering support. They have an intense commitment to improving the lives of those in the foster care system, evident through their personalized dedication and encouragement., Thank you Rahima"
07.05.20 Daniel G.
Recent Fostering News & Blog
We have a selection of blog posts and news articles about fostering.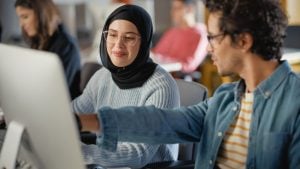 Foster carers can change the educational achievement of a child in fostering
Read More »
Fostering Hearts is a community where every child's story matters. Our dedicated foster carers navigate the ever-changing journey of foster care, guided by comprehensive training and a heart full of love. They transform lives, one child at a time, inspired by our belief in lifelong learning. Discover their inspiring stories and the role of continuing education in shaping these narratives.
Read More »
Explore the emotional journey a foster carer embarks on when saying goodbye to a child in care. Learn how to navigate feelings of loss, utilise support networks, and the notable role of a foster carer during this transition.
Read More »
It's important you have children with you, so you need to know which local authorities we work with